Baldock Rest Area – Oregon Solar Highway Project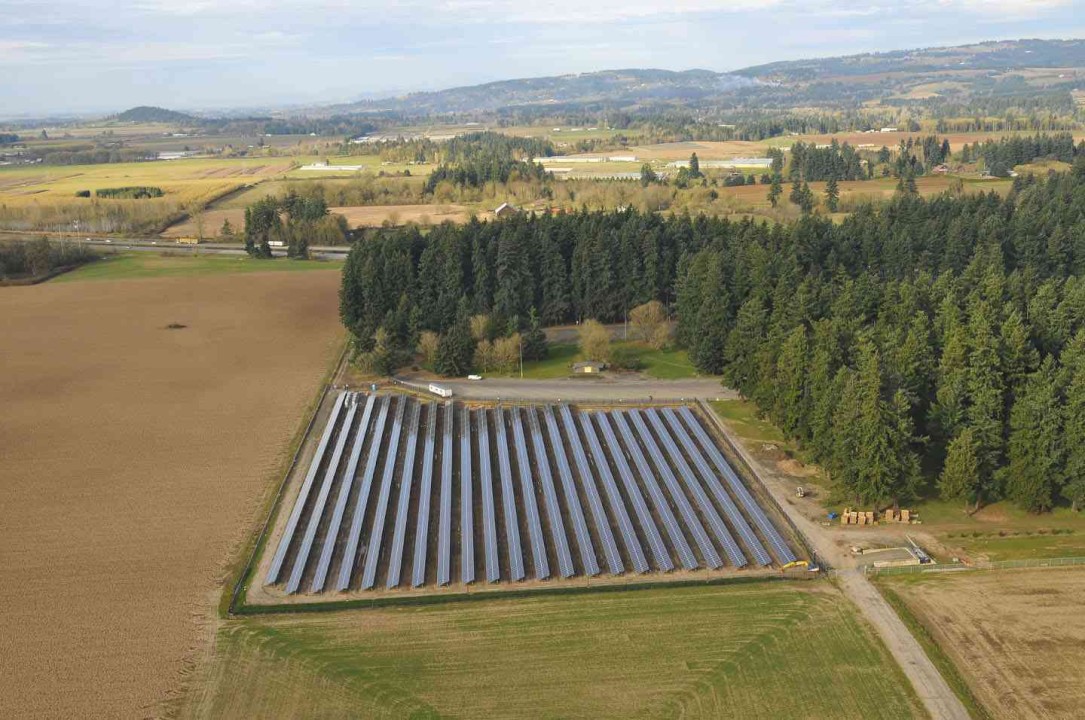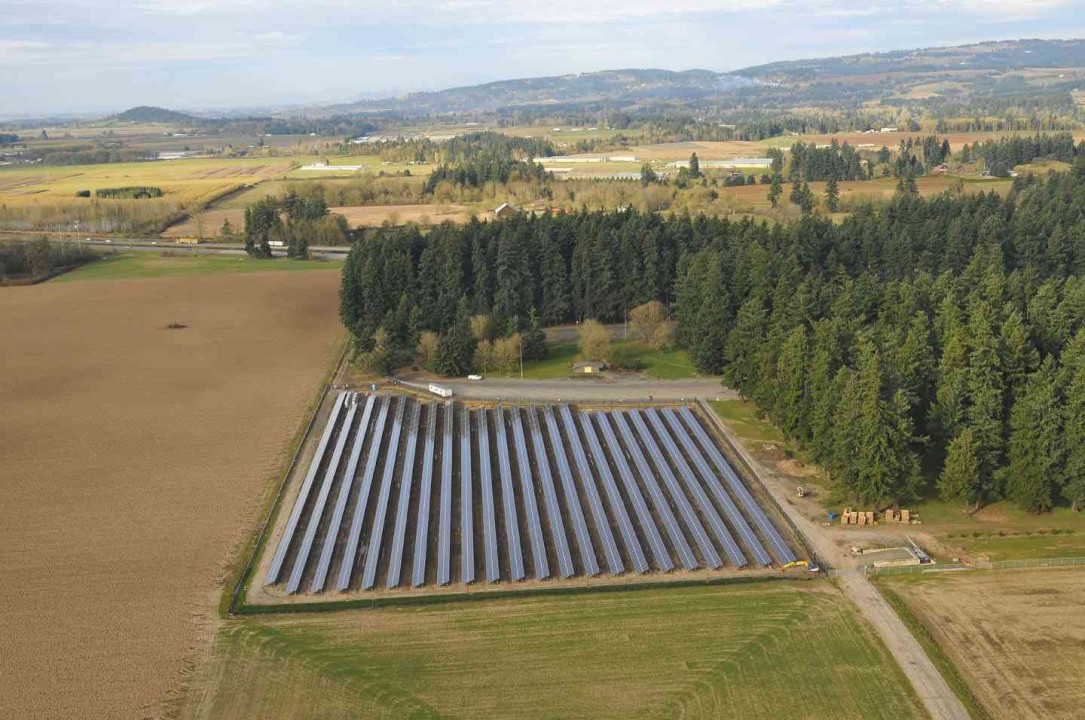 Project Description
After nearly three years of planning, engineering and design, final completion of the Oregon Solar Highway project located at the Baldock Rest Area on northbound Interstate 5 was completed in late January 2012.
A joint effort between Advanced Energy Systems of Eugene, Aadland Evans Construction of Portland, Portland General Electric (PGE), the Oregon Department of Transportation (ODOT) and many others, this project is the largest installation of a solar facility on a public right of way in the United States. At 1.74 Megawatts, this facility is constructed on ground owned by ODOT and the power generated is being supplied to PGE.
Advanced Energy Systems was the solar designer and solar contractor responsible for the layout, installation and design of the solar facility. Along with strategic partners Christensen Electric, Aadland Evans, and Sunstall Inc, of California the installation came in ahead of schedule and is currently generating power.
Watch a video about the Baldock Solar Highway here.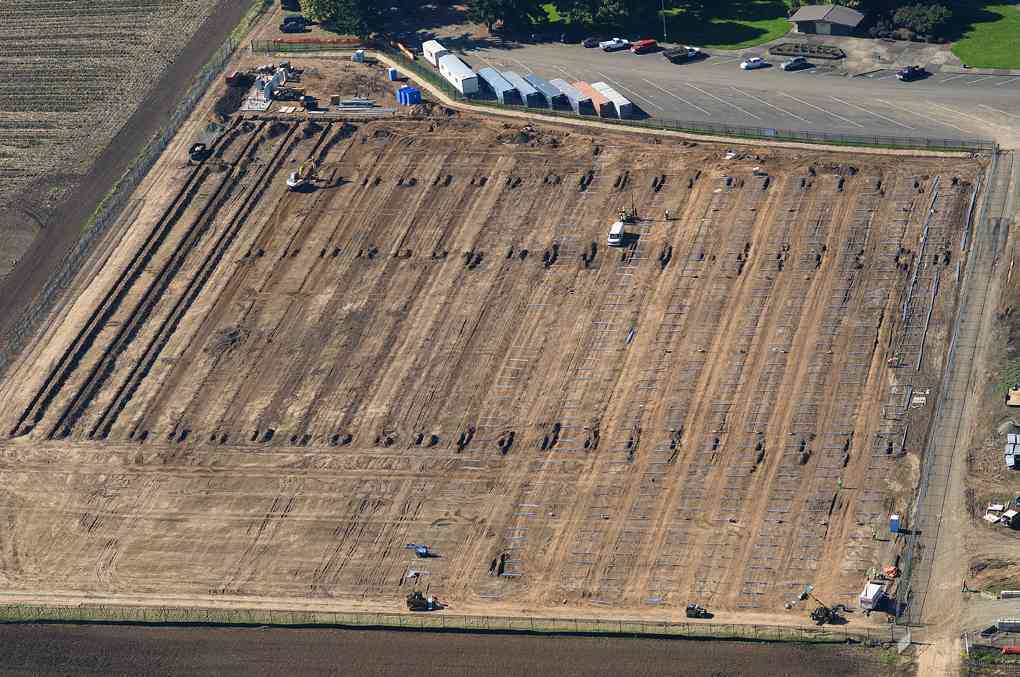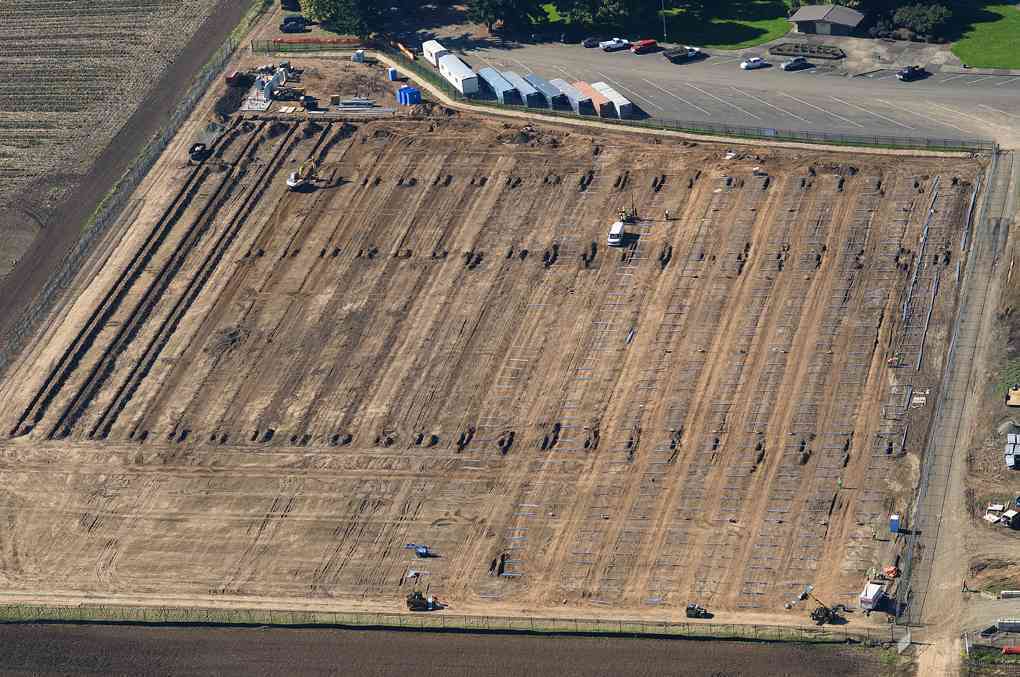 Project Feature
This project covers nearly 7 acres of ground, uses 7,994 Oregon made SolarWorld 250W Solar Modules on an Oregon made Haticon ground mounted racking system. The modules are feeding inverters by Bend Oregon based PV Powered company (Advanced Energy).