Imagine Graphics Solar Project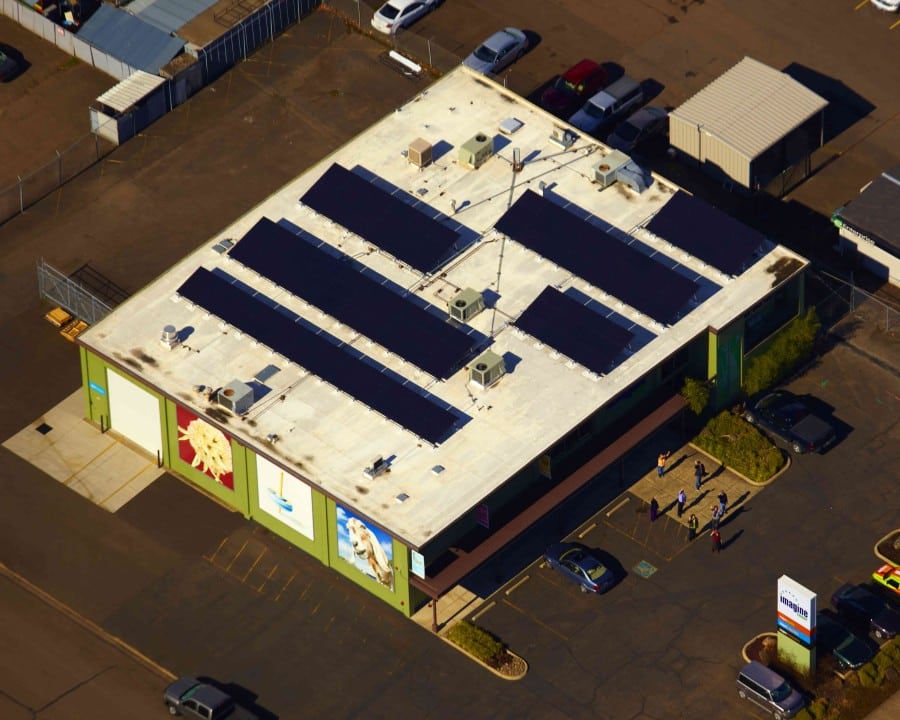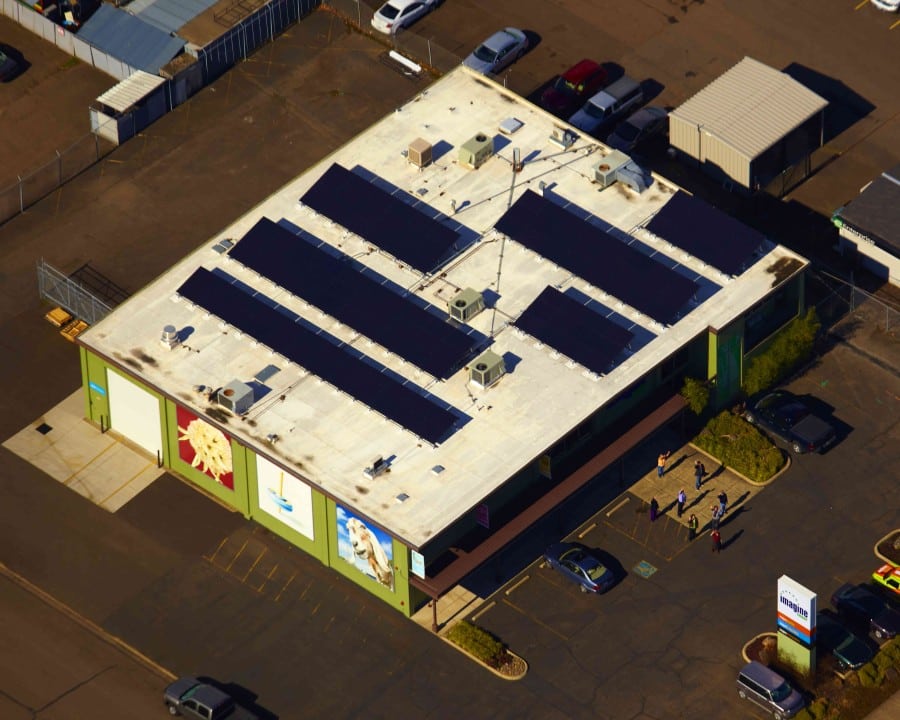 Project Description
In late December 2011, Advanced Energy Systems commissioned a 30kW Commercial Solar Array on the rooftop of Imagine Graphics, a local Eugene Oregon graphic and design firm. A proponent of Solar and renewable energy, Imagine Graphics' new system will produce nearly 34,000 kWH (Kilowatt Hours) annually helping to offset their use of electricity, and lower their electric bill from the local Eugene Water and Electric Board Utility. Designed, permitted and installed by Advanced Energy Systems of Eugene's highly trained employees, the system will produce clean renewable energy for the next few decades.
(From the Imagine Website) "At Imagine Graphics, we have strong personal beliefs in the importance of aiming for sustainability. We strive to offer as many viable "Green" products as we can find including using our environmentally friendly UV links as often as possible. We also have a comprehensive in-house recycling and re-use program for scraps and extra materials."
Advanced Energy Systems salutes the entire Imagine Group and encourages you to support their efforts to be a successful local sustainable company.
Project Details
Client Imagine Graphics
Skills Solar Electric