Guaranty RV – Camping World (Phase 1) PV Project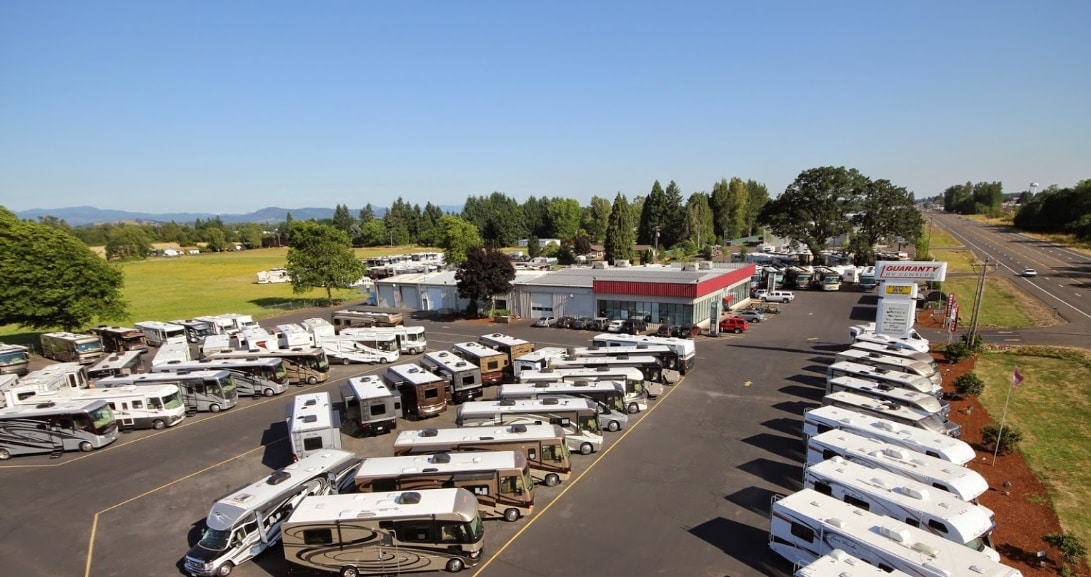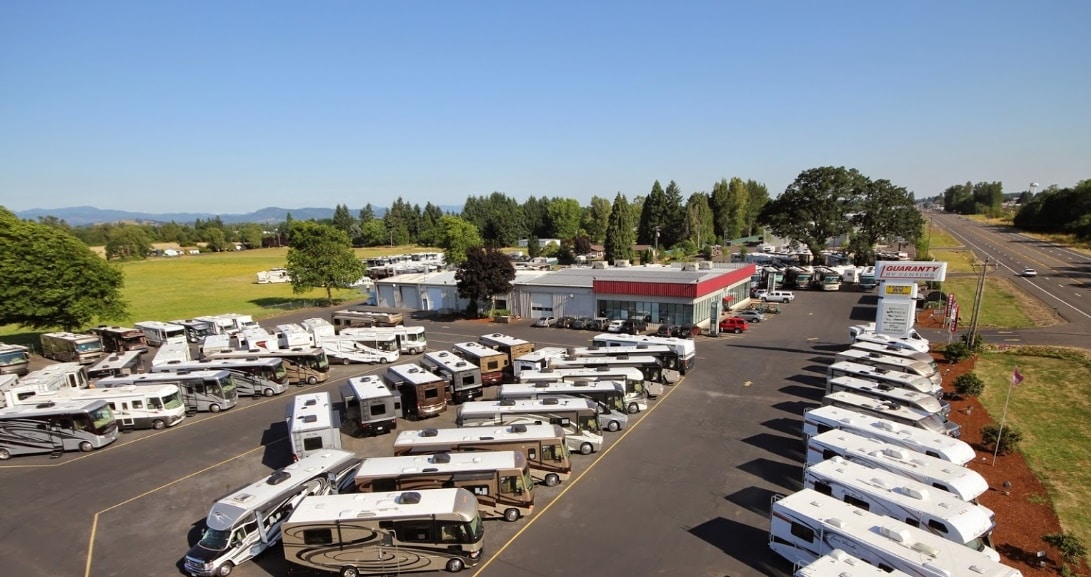 Project Description
In May 2006 Guaranty RV installed the largest PV system in Lane County at 93668 Hwy 99S Junction City, Oregon. Guaranty RV and Camping World share a building on this site. The Camping World store is your source for Outdoor and RV accessories, they have been experts in the field since 1966. Guaranty RV is your one stop source for Motorized and Towable RV's. Guaranty's newest service center for premium RV's is located at this site.
The Solar Electric System features 294 Sharp 208 Watt poly crystal modules, totaling 61,152 Watts. This installation is the first phase of a two phase plan to cover the entire useable roof area. The modules are flush mounted on Unirac rails. The output of the PV array is monitored by Fat Spaniel Technology and includes building demand monitoring, deluxe weather station, and a free standing kiosk. 
Emerald People's Utility District (EPUD) facilitated this project by granting net metering status for a system over 25 KW. In addition, the Green Tags generated by this system have been sold to Three Phases Energy for an agreed upon sum.
Advanced Energy Systems worked with Reynolds Electric, the electrical contractor for the building, to complete this installation. Through efficient teamwork the project was completed on time and within the budget.
Project Partners:
Emerald People's Utility District
3 Phases Energy
Project Details
Client Guaranty RV Camping World
Skills Solar Electric