Chase Gardens Medical Center PV Project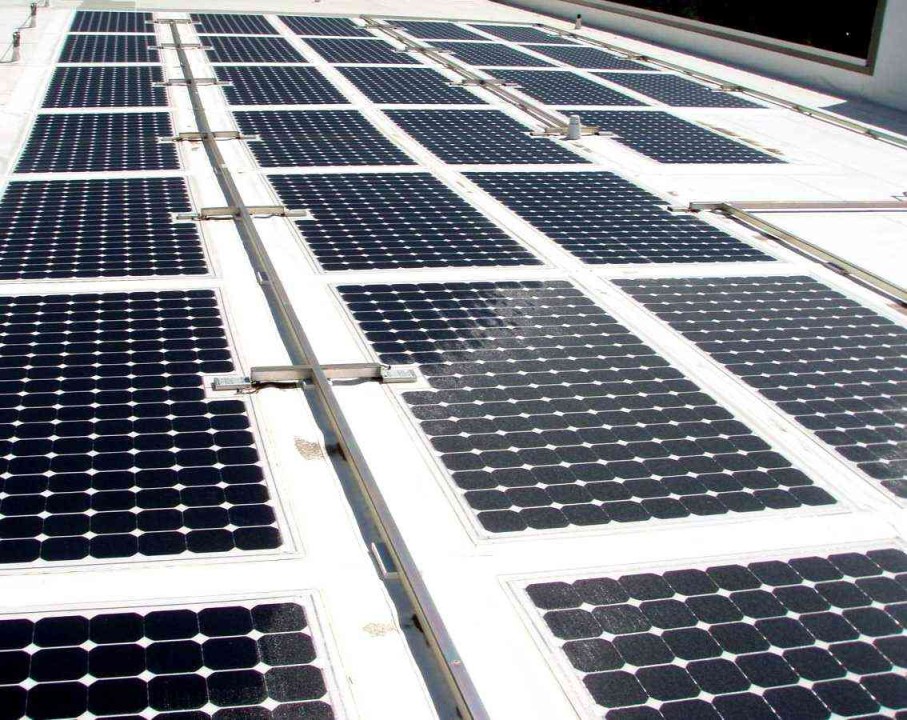 Project Description
In May of 2007 Chase Gardens Medical Center installed the largest Solarsave roof integrated membrane solar system in Oregon. The 25.2 KW of photovoltaic (PV) modules are installed on their new building at 360. S. Garden Way in Eugene. The system is comprised of 56 Solarsave Roof Integrated 450 Watt Modules.
The system's energy production is routed to a SatCon 30KW inverter. The power is then routed through an EWEB PV Generation Meter before connecting to a grid transformer at 480 Volts. The system's energy production is monitored by a Fat Spaniel Live Web Based Monitoring System.
The Solarsave membrane modules were installed over an IB Roof Systems membrane and are arranged in 3 sub-arrays. There is one sub-array to the south, one to west, and one to the northwest sides of the buildings flat roof. The array locations were chosen to maximize solar production based on output from 3D sun studies.
The system is one of the first systems to take advantage of the new EWEB "Green Power" generation program. EWEB purchases all the power produced by the PV system at $.15/kWh on a 10 year power purchase agreement. In return, EWEB claims the green credits from the energy production for this 10 year time period. EWEB then resells these green credits (REC's) to EWEB customers who elect to support the adoption of local renewable energy generation.
Project Partners:
Oregon Department of Energy
EWEB
EC Company
Project Details
Client Chase Gardens Medical Center Skills Solar Electric