Chambers Communications Bend PV Project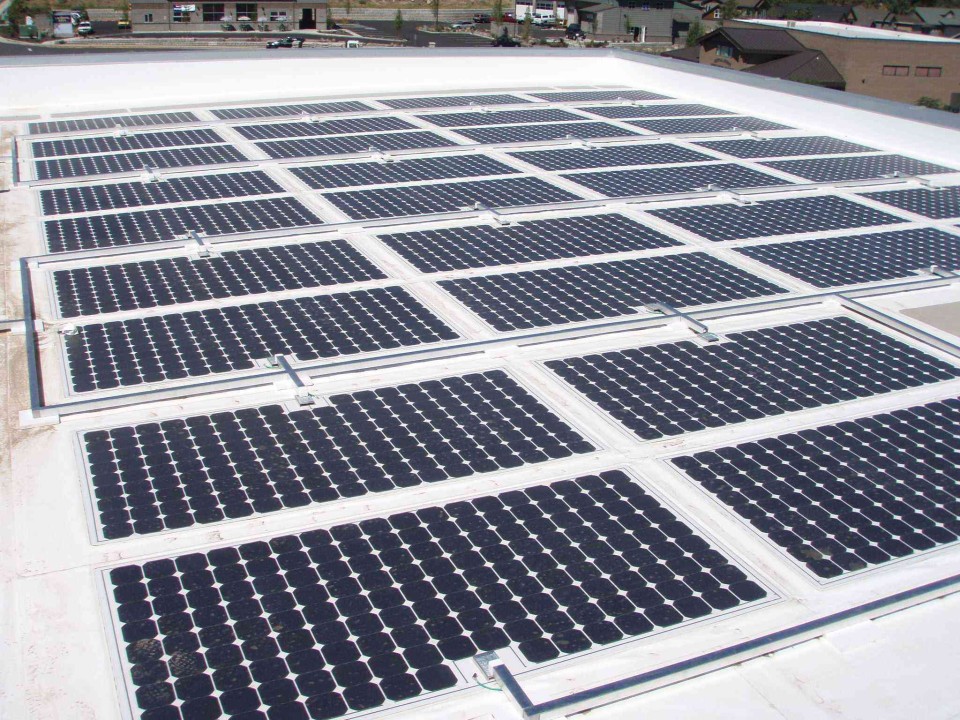 Project Description
In July of 2007 Chambers Development Corporation installed a 21.6 kW Solarsave solar electric system, a unique building integrated solar technology.  Solarsave modules are integrated into the building's membrane roof. The photovoltaic modules are installed on their new building at 63049 Lower Meadow Drive, Bend, Oregon. The system is comprised of (48) Solarsave 450 Watt Modules, connected to (3) Sunny Boy 6000US inverters. The system is a net metering system that is connected directly to the building's service.
The system's energy production is routed to three Sunny Boy 6000U inverters. The system's energy production is monitored by a Fat Spaniel Live Web Based Monitoring System
The Solarsave membrane modules were installed over an IB Roof Systems membrane and are arranged in 3 sub-arrays. Each sub-array is routed to it's own SMA Inverter.
Project Partners:
Tomco Electric 
Pacific Power 
Energy Trust of Oregon 
Oregon Department of Energy
Project Details
Client Chambers Communications Bend
Skills Solar Electric