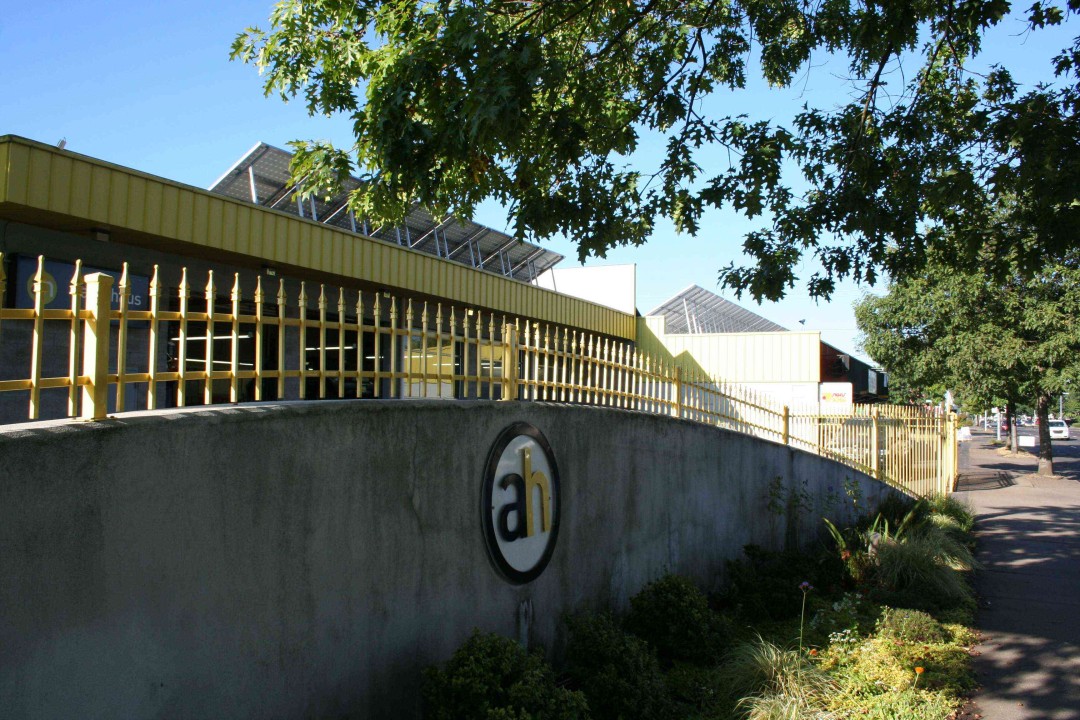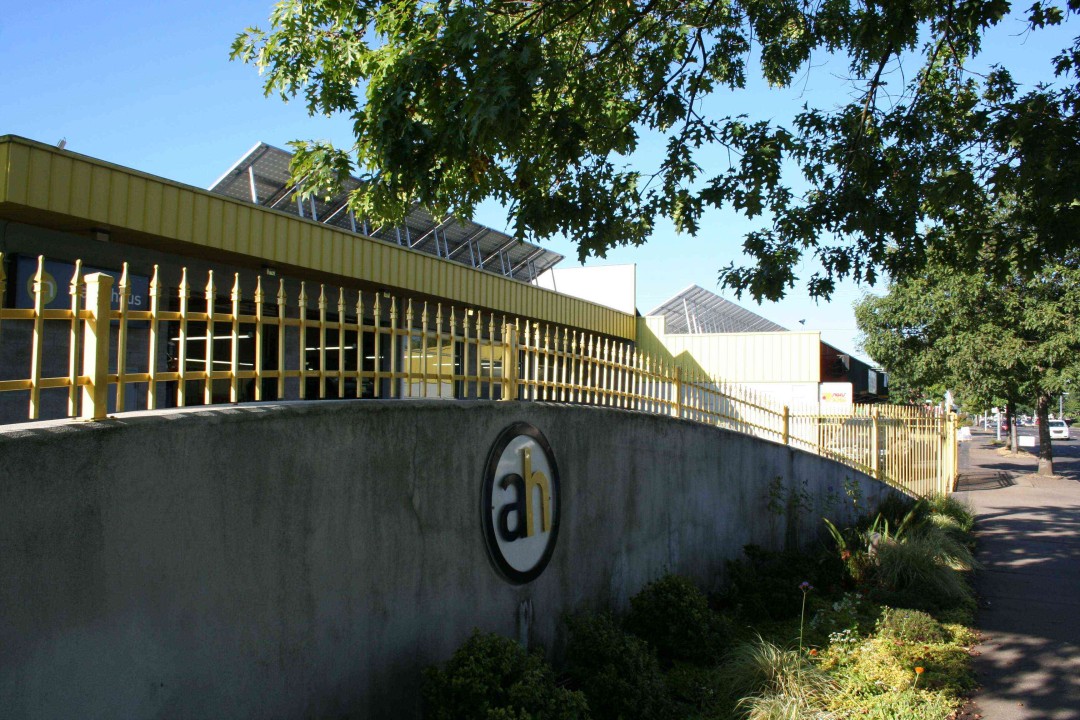 Project Description
In April of 2007 George Rode of Autohaus installed a 12.42 KW PV Power System on the roof of the Autohaus repair center. The system is comprised of 69 Sharp 180 Watt Modules on a custom tilt rack system. The solar system is divided into 4 sub-arrays. Two sub-arrays are located on the lower roof and two smaller sub-arrays are located on the upper roof.
The installation was a challenge due to shading issues, such as HVAC equipment, high parapet walls, and north and west facing roof slopes. To accommodate these conditions AES designed a custom rack attachment system. This attachment system leveled the upper roof array and set the modules at the optimal solar angle for Eugene. The modules were stacked 3 high in landscape position to maximize solar production.
The power produced by the system is routed to (3) Sunnyboy 3800 Inverters. These Inverters are connected via a sub-panel, before the power is routed through an Energy Meter, and then directly to the EWEB utility grid.
The system is one of the first systems to take advantage of the new EWEB "Green Power" generation program. EWEB purchases all the power produced by the PV system at $.15/kWh on a 10 year power purchase agreement. In return, EWEB claims the green credits from the energy production for this 10 year time period. EWEB then resells these green credits (REC's) to EWEB customers who elect to support the adoption of local renewable energy generation.
Project Details
Client Autohaus
Skills Solar Electric